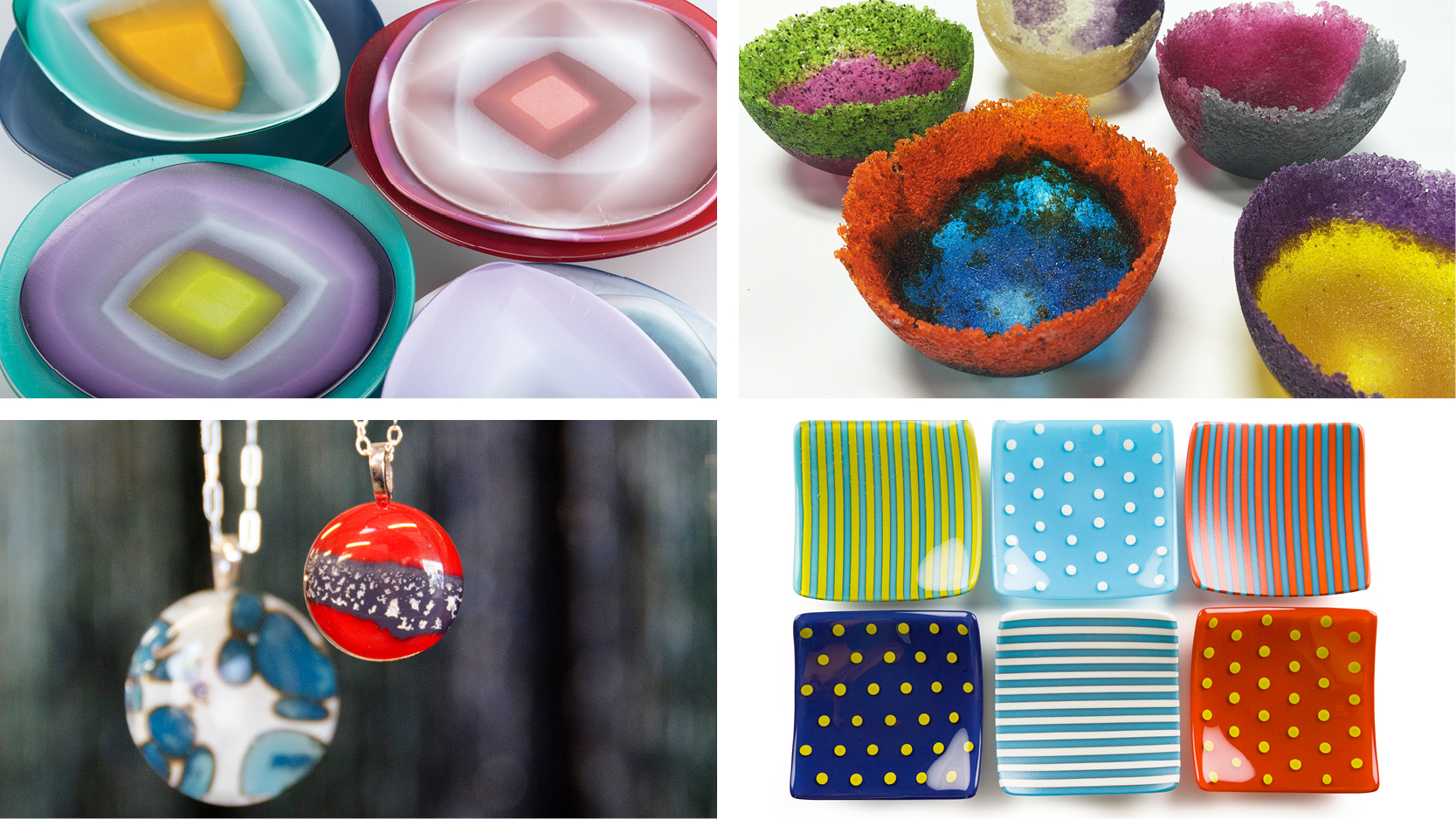 Enter Coupon Code LL2019 at checkout for 50% Off an Intro Class, Regularly $125
Whether for yourself or as a gift for someone else, use the above code when registering for any of our 2.5 hour Introductory Classes.
You can also learn more about the wide world of glass by subscribing to our email updates. (You can unsubscribe at any time.)
---
What students are saying
"Bullseye is the right place to experiment in glass - all the tools, instructors, materials, and work spaces are well aligned for curiosity and invention. Everyone I met was friendly, helpful, and inspired by glass, willing to share what they know to help others tap into their creativity. Taking classes there seems like a secret I want to share with everyone! I will definitely take more classes and bring friends!"
"I love taking classes at Bullseye. I feel at home in the shop and class area, and everyone I have ever met or worked with at Bullseye has been very professional and helpful. I would spend 5 days a week there if I could."
"This is my second class at Bullseye. I really waited a long time to finally get in to this one. I loved every second and learned everything I needed to know to feel comfortable going right home and doing it. Not only are the instructors superb, the staff in the shop are equally fantastic. It really is the best place to learn and buy glass."