Introductory Classes
These quick kilnforming classes held at Bullseye Resource Centers are a fun and affordable way to experiment with glass fusing techniques. In 2.5 hours, you'll indulge your creative urge while making your own unique artwork. No previous experience necessary.
Introductory classes are offered in Portland, Bay Area, Santa Fe, New York and Los Angeles. Select a class to discover what is available in your area.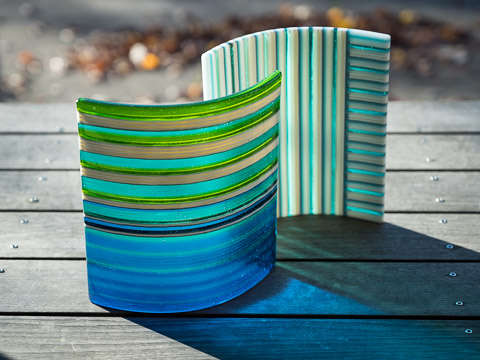 Create a beautifully curved, chromatically rich piece in glass - strip by strip, color by color.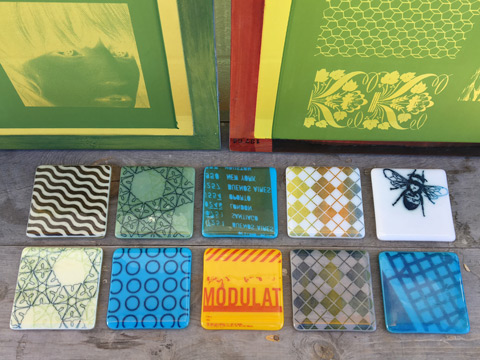 Create a set of stylish landing pads for your favorite beverage as you learn about the powder printing technique.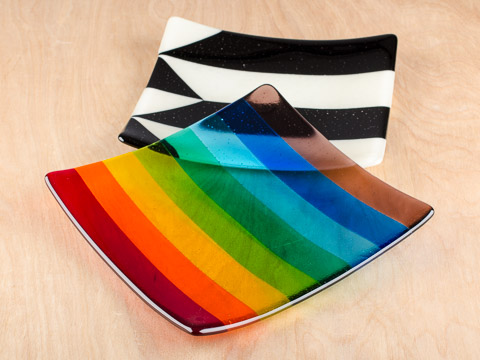 Introduce yourself or the artist in your life to the fundamental concepts of creating glass objects in the kiln.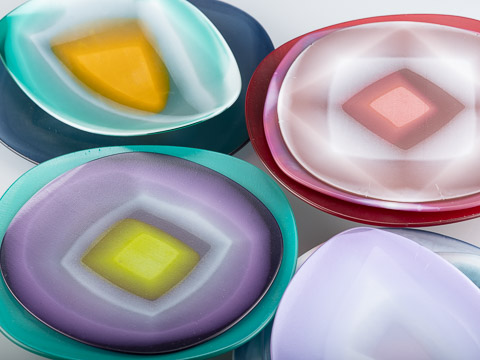 Use compression to transform small glass pieces into larger glassworks of exquisite thinness and color.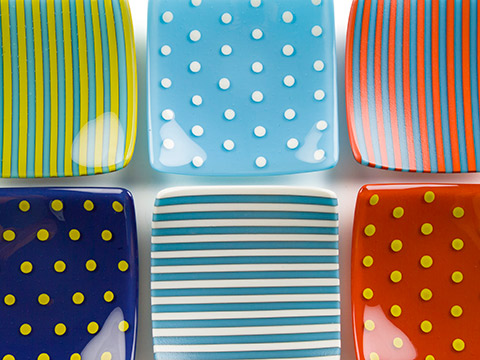 Explore a new form of glass: rods! In this 2.5-hour project-based class, you'll work with a huge palette of opalescent sheet glass and rods to create two stylish 5-inch square plates.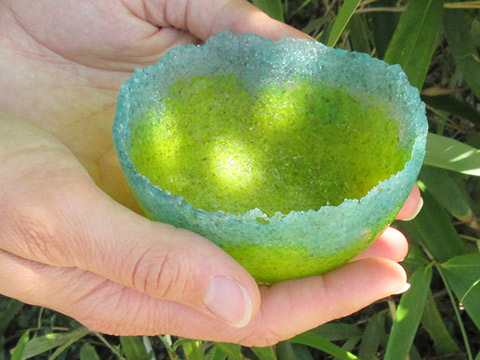 A great introduction to the "pâte de verre" (French for "paste of glass") technique, which uses granules of glass to create a three dimensional form.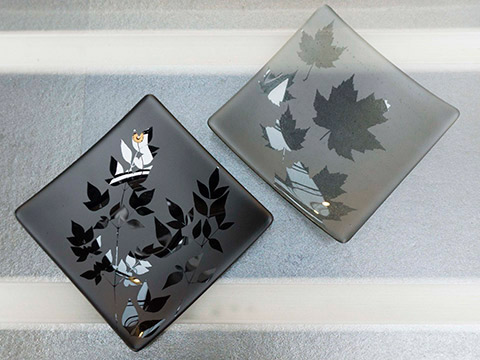 Learn the basics of sandblasting while designing and making a plate with a simple design you can choose or create on your own.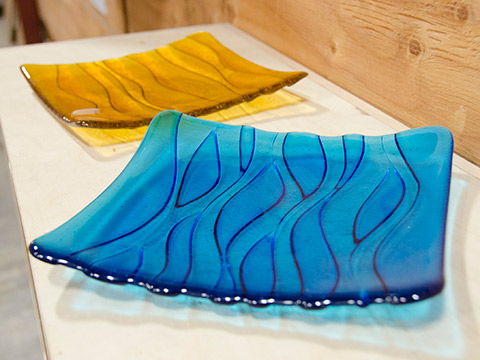 Create your own beautiful kilncarved plate in this short and sweet 2.5-hour class. No glass cutting required!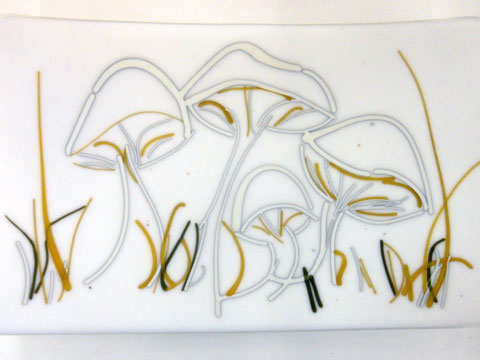 Make curving lines by pulling strands of molten glass from a Vitrigraph kiln then use these swoops and swirls to develop a drawing on a 7.5" x 12" plate.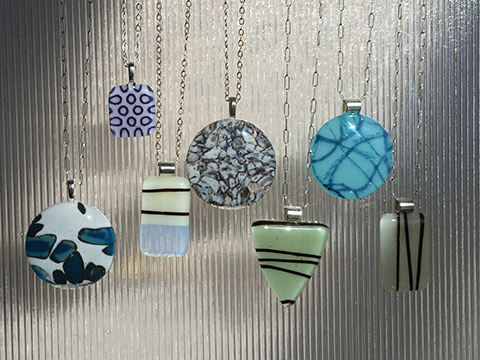 Plan, cut, and assemble your own kilnformed glass pendants from a wide palette of sheet glass colors and part sheets.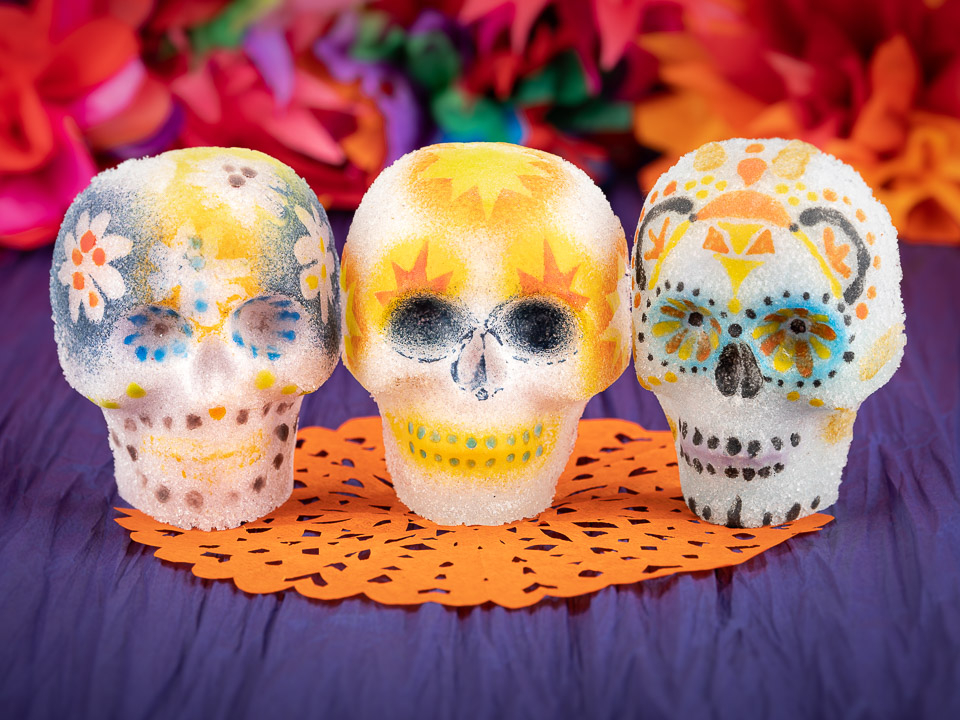 Celebrate Dia de los Muertos and create a Day of the Dead "sugar" skull with the pâte de verre technique.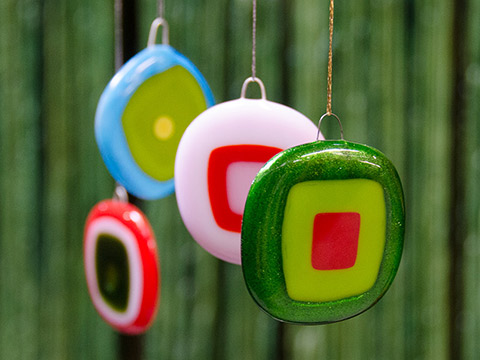 Start a new holiday tradition and make your own unique, handmade glass ornaments. In this 2.5-hour workshop, we'll cover the kilnforming techniques used to create several styles.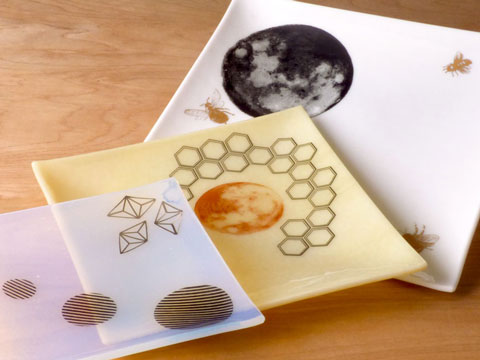 Get hands-on experience applying a variety of types of decals and design an elegant set of three nesting plates.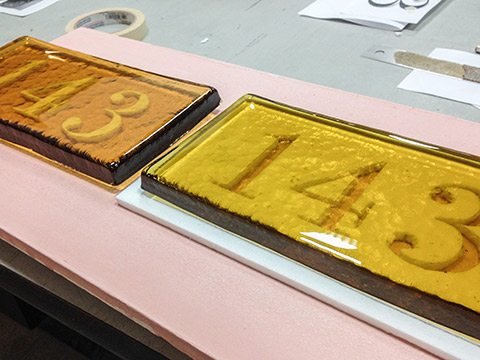 Create letters (or numbers or other graphic imagery) in a luscious slab of glass using an X-Acto knife, ceramic fiber paper, and the right amount of heat.