Win an Original Tapestry Piece by Richard Parrish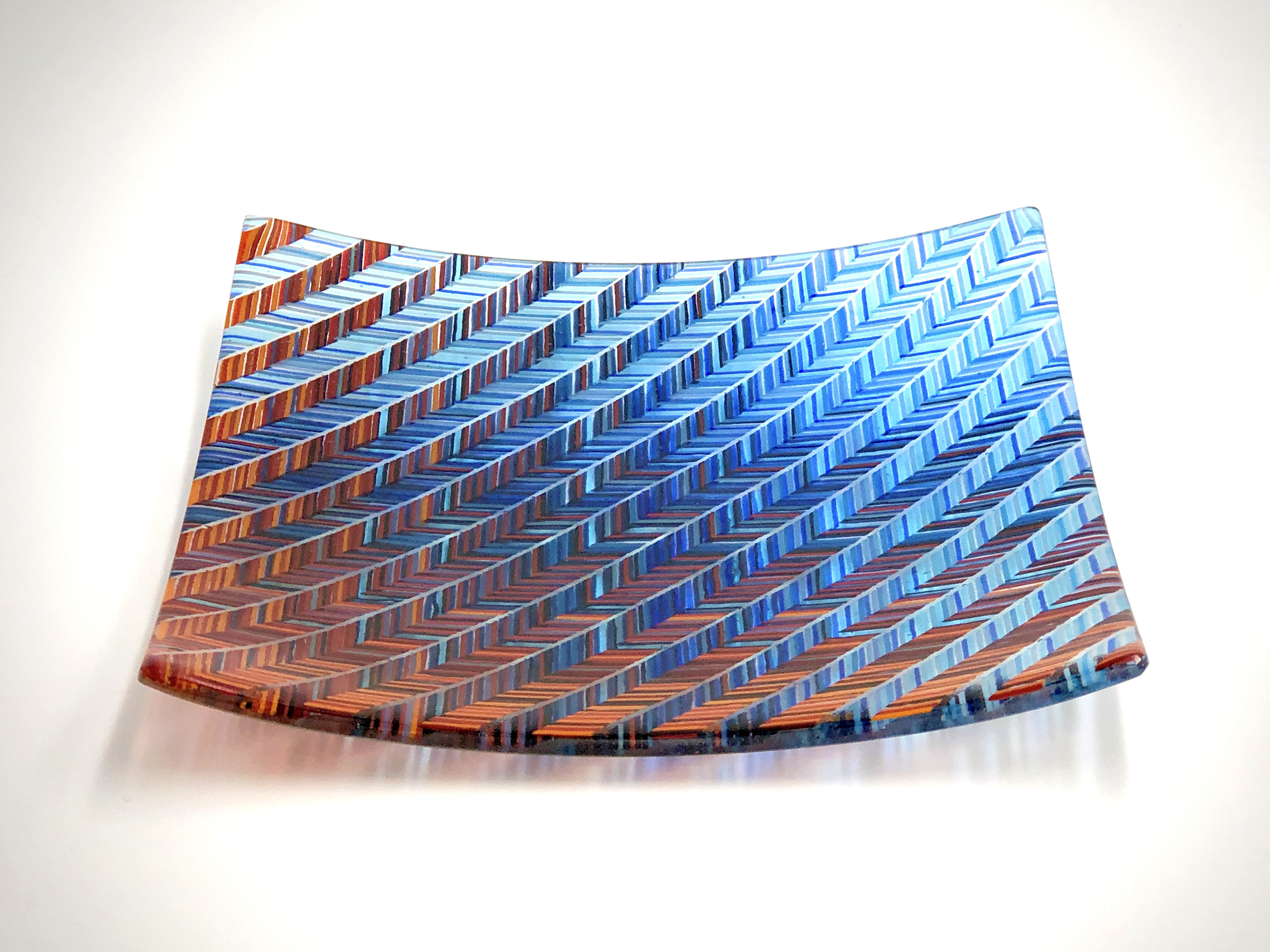 Study with Richard Parrish from Home—and Possibly Win a Parrish Tapestry Piece
If you purchase Master Class: The Tapestry Project with Richard Parrish before July 11, you'll be entered automatically in a drawing to win the exquisite 9 3/8" square Tapestry piece pictured above.
The drawing will be held on July 13th. If you're the winner we'll notify you at that time. And even if you don't win the drawing, you'll still win in priceless ways: First, by owning Parrish's Master Class you'll gain the step-by-step knowledge needed to start making your own gorgeous Tapestry pieces.* Second, you'll be able to take satisfaction knowing that Master Class purchases support the featured artists who generously share their knowledge and passion with the kiln-glass community.
* The design used in the piece above is a Tapestry variation that Parrish teaches in his Beyond Tapestry class. Although his Master Class does not cover this variation, it lays the foundation for learning it, as well as for inventing variations of your own.
The law requires that no purchase is necessary to enter the drawing for the original artwork by Richard Parrish. To enter, mail a letter to the Portland address listed below. It must reach us by the drawing deadline: July 11, 2020. In your letter, include 1) your full name, 2) your full address, 3) your email address and phone number. Type or print legibly. Your chances of winning are the same with or without purchase of the Master Class and depend solely upon the total number of entrants. Entries are limited to one (1) per person.
---
What students are saying about Richard Parrish's Tapestry Class
"Fantastic immersion of pattern and color."
"This was a wonderful class to learn some intricate and fun pattern techniques and very well taught."
"This is an amazing class. Learned the techniques and am ready to start making items for my house to start with. I would take another class from Richard in a heartbeat."