When a class at Bullseye Resource Center Portland lists its instructor as "Bullseye Staff", that means the class will be taught by one of our full-time staff.
Meet the Portland Staff:
Bonnie Celeste received her BS in education from Buffalo State College in New York. Her background in glass comes from years of experience working in the Research & Education department at Bullseye as well as in her shared studio in Portland. Most recently, her work was included in the BodyWork exhibition at Bullseye Projects. As an Instructor, Celeste enjoys helping individuals build a solid foundation in glass by teaching workshops, developing online educational videos, and assisting with open studio sessions. See some of her work at bonnie-celeste.com.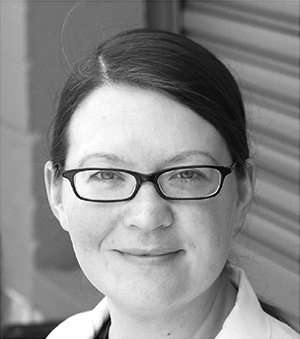 Skyler McCaughey earned a Bachelor's degree in printmaking from Portland State University and worked for over a decade as a sign maker and architectural fabricator, gaining extensive knowledge of photographic processes for sandblasting glass and acid-etching metals. She also ran Wonderlust Jewelry for five years, making acid-etched stainless steel jewelry pieces. She has great respect for students who are looking to explore their creative potential and grow their artistic vocabulary. Skyler is a twin, a black belt in karate, and a lawn games enthusiast.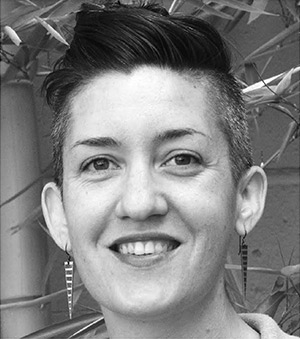 Matt Ellis joined the Research and Education team as an instructor/technician after working in Bullseye's Quality Control department. A Portland native, he earned a BS in general science and chemistry along with a BFA in photography from University of Oregon. His passion for art paired with his background in lab sciences makes him a valuable resource for kilnformers and interdisciplinary artists. When he is not helping students and customers at Bullseye, he manages a letterpress, printmaking, and bookbinding studio in Portland. Learn more about Matt at mattellisstudio.com.