When a class at Bullseye Resource Center Bay Area lists its instructor as "Bullseye Staff", that means the class will be taught by one of our full-time staff.
Meet the Bay Area Staff:
Bryce Gaspard is the manager at Bullseye Resource Center Bay Area. He earned his BFA in photography at Savannah College of Art & Design in 2011. Following graduation, Gaspard returned home to Louisiana to work for various art festivals in New Orleans before moving to the West Coast. His interest in traditional film photography has guided his work to highlight the importance of process and tangibility within various mediums.
Ilene Conde earned her BA in fine arts with an emphasis in art history from San Francisco State University in 2009. She found her passion for education through a series of experiences as an education intern for the Children's Creativity Museum and the Fine Arts Museums of San Francisco.
Peter Englander received a BA in art with a focus in Sculpture from the University of California Santa Cruz. His work focuses on the perceptual nature of reality, and how we can change or augment that through light. Before Bullseye, Peter supervised high-end residential construction in the Bay Area; many of his projects have been published. Using an eye for detail, a consideration of the whole, and a conceptual approach towards art making, Peter aims to inspire students to confidently grow their practices and open their worlds.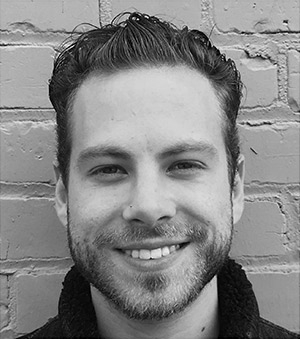 Julie Walker has a love for process and experimentation in her art, always searching for the magic within every day. Her background in printmaking made for a seamless transition into the world of kiln glass. After graduating from the Art Institute of Chicago with a focus in printmaking & sculpture, she moved back to her homeland of the Bay Area where she became a studio instructor at Bullseye. When Julie's not playing with glass, she designs props and costumes for an immersive theater group and prints garments in her home/studio.
Jennica Petersen received a BA from the University of Santa Cruz California in History of Art and Visual Culture. Jennica loves to apply her studies of motif, movements and culture to her personal art. She specializes in two dimensional arts: drawing, painting, printmaking and mixed media. Her teaching background is in therapeutic arts and art consultation. She joined the Bullseye Bay Area team in 2017.