Artist Tim Carey + Bullseye Resource Centers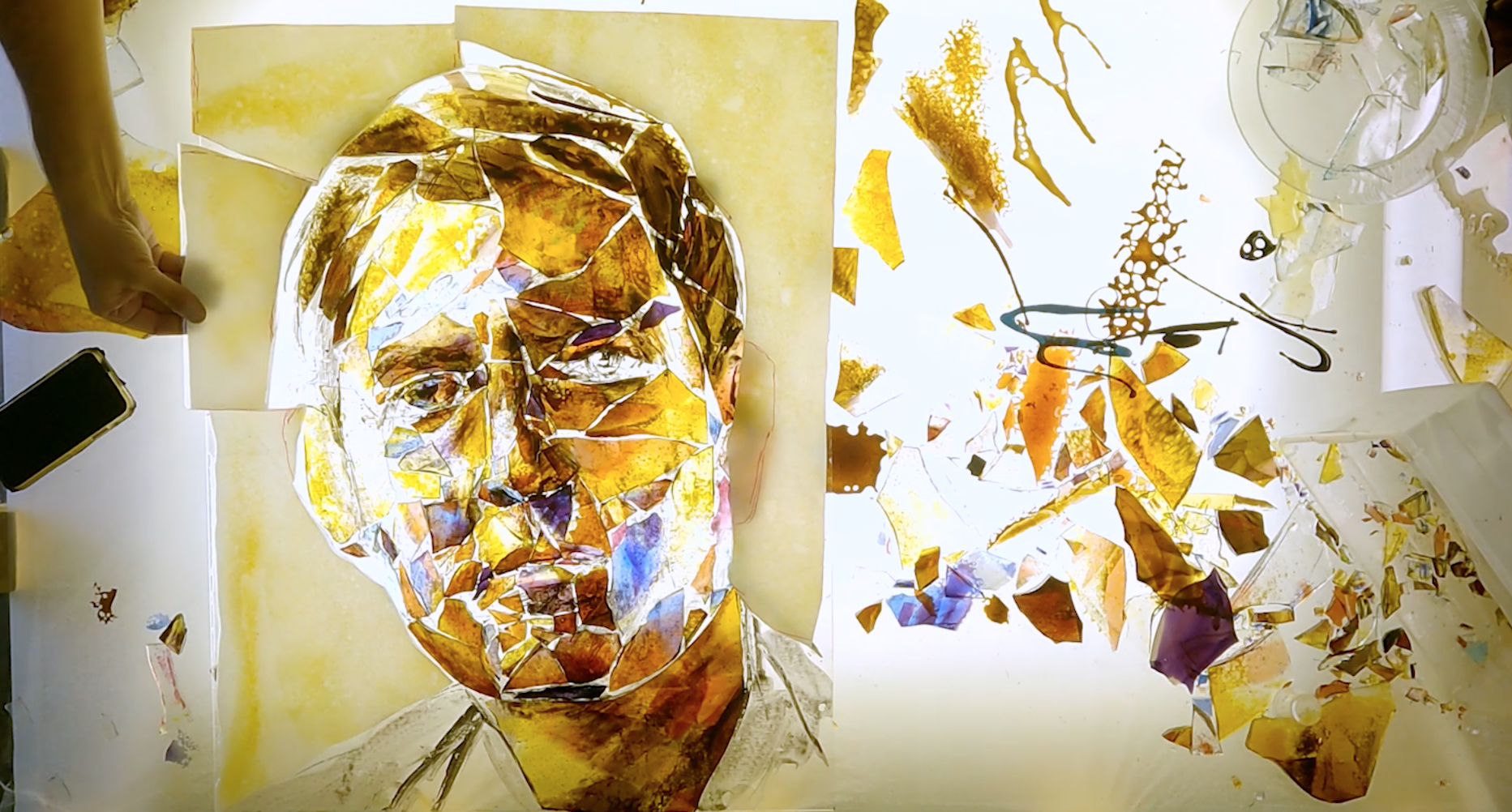 Everything You need to make luminous images in glass
Thank you for your interest in the live, online class A Painterly Portrait in Glass with Tim Carey.
With the tutelage of groundbreaking artist Tim Carey and the resources available at your local Bullseye Glass Resource Center, you can begin turning your image-making skills and creative vision into uniquely luminous works of art—whatever your prior experience with glass.
By enrolling in A Painterly Portrait in Glass with Tim Carey, you'll receive:
Long-term access to Master Class Video: A Painterly Portrait in Glass with Tim Carey a long-format instructional video (1.5+ hours) that you can watch any where, any time
Two online, interactive class sessions over Zoom with artist Tim Carey
A valuable class guide packed with helpful information
Deep understanding of why glass can be such a powerful image-making material. (What other material can be canvas, paint, wall, and window—all at the same time?)
And good news: you don't need any tools, kilns, or equipment of your own. All you'll need is to visit a Bullseye Glass Resource Center for Open Studio time. During Open Studio, you'll find:
The materials and tools you'll need to participate fully in class
Spacious and inspiring professional studio space
Access to kilns—and help using them to whatever degree is needed (which includes letting our friendly staff handle the kiln work entirely!)
Now is your chance to start uniting color, light, and image in a single spectacular material—glass! Watch the trailer below, then check out available class listings to sign up!